Hello!
I have recently become the Public Relations Assistant for Rebuild Nation! I am a recent graduate of Michigan State University's Journalism School with a specialization in Public Relations. I've had public relations/communications experience with a few companies throughout the State of Michigan but it feels good to be back home in Detroit working with Rebuild Nation!
Public relations is an area that I have a passion for learning more about. It's constantly evolving, collaborative, and combines my two favorite things in the world – talking and networking. Rebuild Nation is giving me the opportunity to delve into public relations with an innovative and dynamic organization and explore a variety of approaches and I am excited to see what the future holds!
When I'm not talking off someone's ears, I spend my free time binge-watching just about any show on Netflix, reading interesting novels, shopping and doing service with my organization, Delta Sigma Theta Sorority, Incorporated. I also enjoy laughing and making others laugh which sometimes results in a number of lost hours spent on BuzzFeed, Vine comps and YouTube.
If you're interested in talking The Mindy Project (my favorite!) or public relations or quoting memorable scenes from The Office, or really anything, I probably am too so give me a call!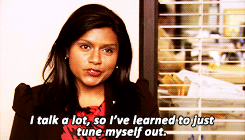 Ashleigh Artist
Public Relations Assistant
Rebuild Nation